Teacher Asks Class To Be Flower Girls And Ring Bearers At Her Wedding
|
When teacher Marielle Slagel Keller was thinking about who she would choose as the flower girl and ring bearer at her wedding, the only kiddos who came to mind were her own students.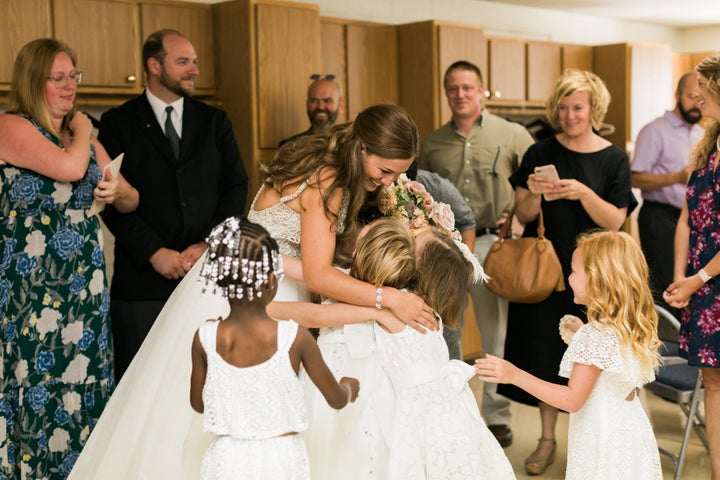 Marielle, who teaches a combined kindergarten and first grade class at IPS Butler Lab School in Indianapolis, Indiana, tied the knot with Mike Keller on June 24. Back in December, she invited her class to join her on the big day.
"My sister does calligraphy, so I had her make a personal invitation for each child. It said their name and then below it said, 'Will you join me in wearing white?'" Marielle told HuffPost. "I put an invitation in each child's [school] mailbox and told them to wait to open it until they got home with their family."
And sure enough, six months later, 20 of her students were there to celebrate the occasion, wearing white outfits and carrying green garlands down the aisle.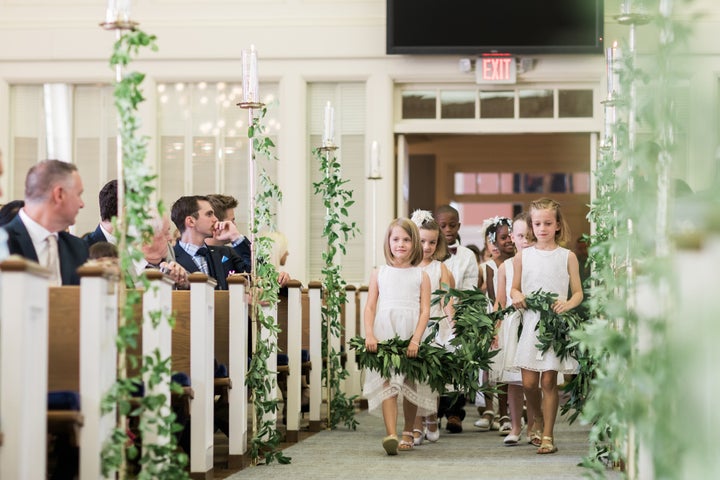 "They mean the world to me," Marielle said, according to the Indianapolis Public Schools website. "The kids and their families were part of the whole wedding planning process with me and gave me so much support along the way. They are a huge part of who I am and it would not have felt right to not have them there."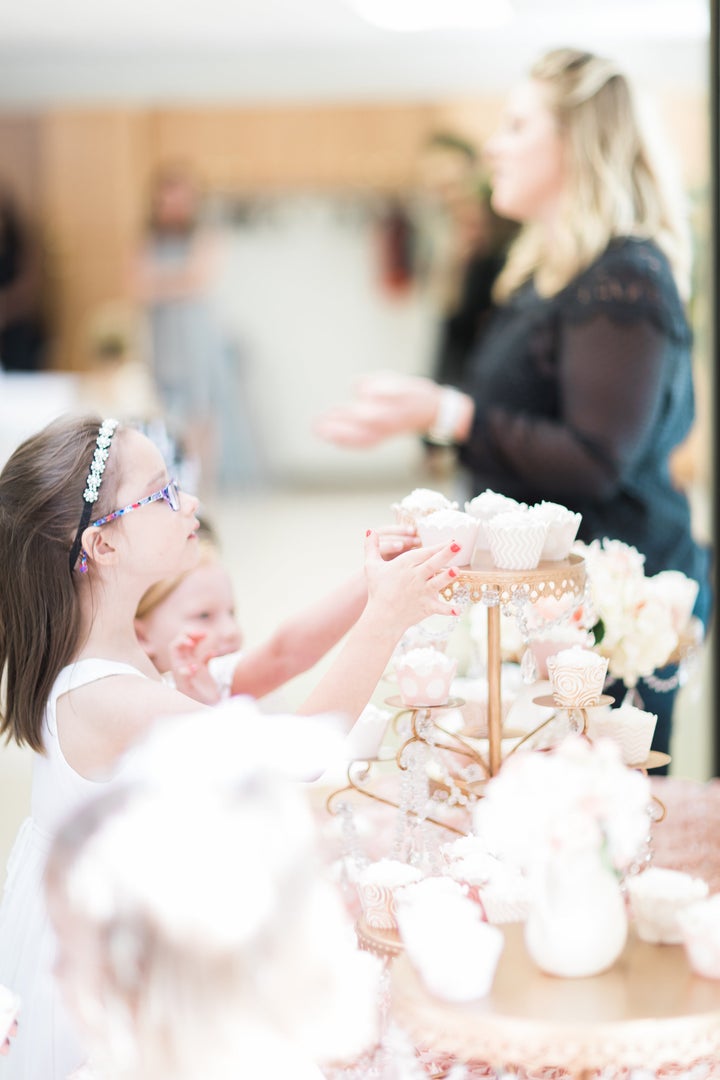 "We wanted a time to celebrate with just us, the kids, and their families," the bride told HuffPost. "Right after we signed the marriage license, we rushed to go see them. It was a moment I had been looking forward to for quite a while. There was a huge group hug and a lot of tears."
The groom told ABC News he was "immediately sidelined by the entire pack of children" who were rushing to give Marielle a hug.
"You could tell they really love her," he said. "They were so excited."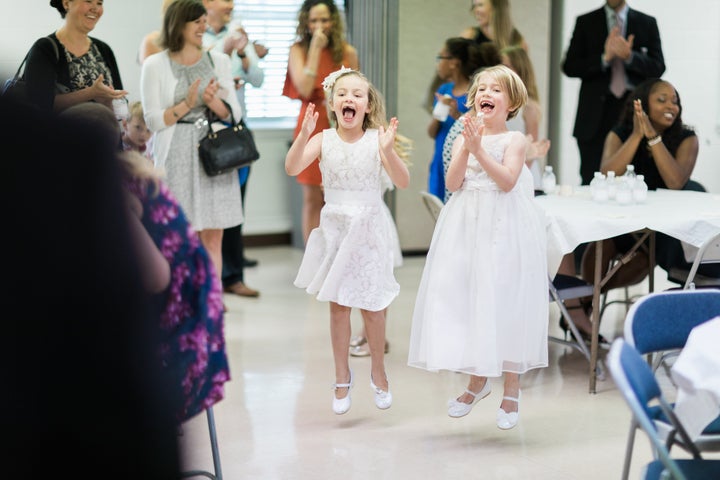 This was the first wedding many of the children had ever attended, but they still recognized how momentous the occasion was, according to Brooke Starnes, whose daughter was in Marielle's class for two years.
"I think probably in 10 years or 20 years, it will become even more special to them to have this memory that will be with them forever," Brooke told Today.com.