This Creative Family Photo Tells A Story Of Love, Loss And Hope
|
A creative family photo is giving people all the feels.
Louisiana mom and blogger Chrissy Roussel shared a photo of her children with her siblings' kids on Facebook. The photo shows the full set of 17 cousins wearing special T-shirts; each shirt has a number to indicate birth order and color to designate which children are siblings.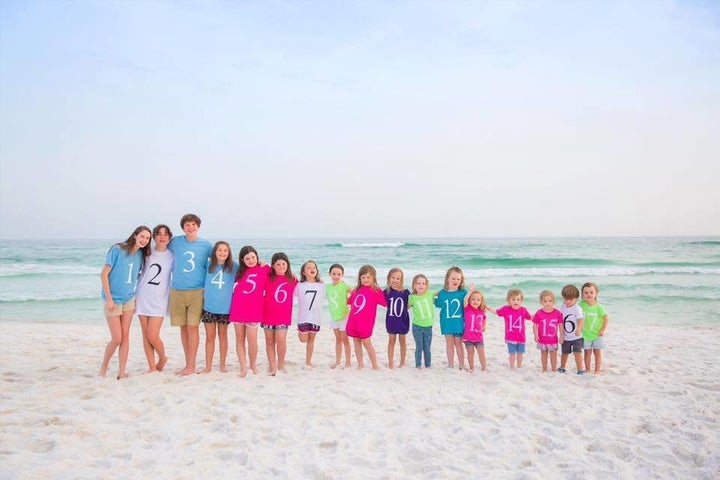 "The kids are growing so fast that we try to capture them all together whenever we can," Roussel told HuffPost. "Since they're all so close in age, we thought it would be fun to line them all up by birth order."
The mom said her sister Maryellen suggested the kids wear numbered shirts. "We each picked our own T-shirt colors and she ironed on the numbers," Roussel said.
The family photo is in many ways a tribute to Roussel's late father, who passed away three years ago. Shortly after he died, she learned she was expecting spontaneous triplets, and two of her brothers' wives became pregnant as well.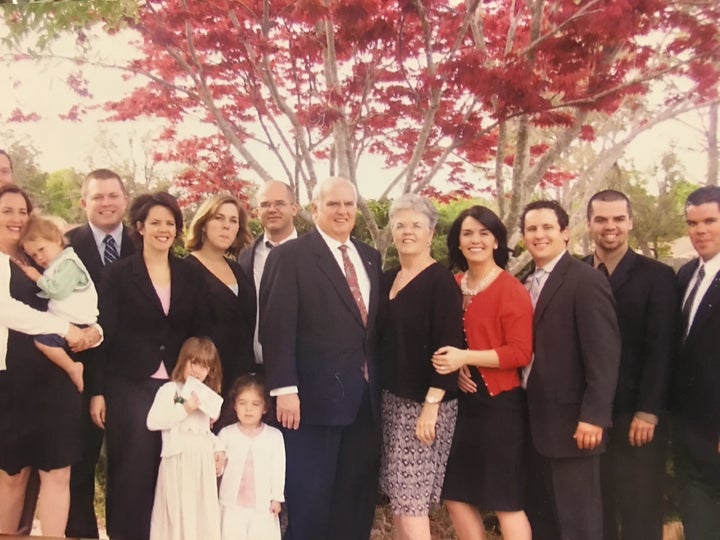 Her family calls those kids the "Frederick Five" in memory of her dad, Frederick Michael Fox Jr.
"They've brought so much happiness and joy to our family when we needed it most. It is so bittersweet that he never got to meet them," Roussel said. "The photo reflects so clearly my parents' love for each other, in that all 17 kids are such funny, thoughtful little people. We consider this ― these kids ― to be his greatest legacy. I think that's the sort of legacy that everyone hopes to leave, too."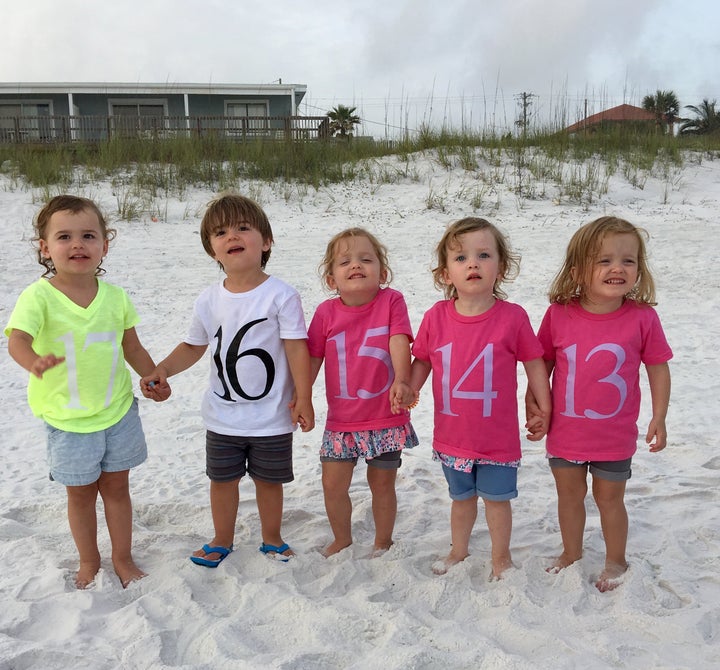 The 17 grandchildren range in age from 2 to 14 years old. Roussel's sister-in-law Katie Fox, of Annabelle Rose Photography, took the photo, and the kids had a blast posing for it.
"Each one proudly marched to their spots when their numbers were called!" said Roussel. "It was a lot of fun for them."
The photo appeared on the Facebook page Love What Matters, where it received over 30,000 likes.
More on next page…