This Couple Eloped At Asheville City Hall, And They're So Glad They Did
|
Amanda Magee first met her now-husband Sean five years ago while working at the department store Belk in Mooresville, North Carolina. Sean was there buying cologne and the two got to talking. Sparks flew right off the bat.
"I had never felt that before," Amanda told HuffPost. "There was just something about him. I don't say it to sound mushy and hopelessly romantic, but it was unlike anything I had ever experienced."
Amanda wanted to ask for his number but decided against it. She did, however, hold onto a receipt with Sean's name on it, hoping their paths might cross again.
Huff Post is hitting the road this fall to interview people about their hopes, dreams, fears ― and what it means to be American today.
"Looking back, he said I had 'creeper status' for doing that, jokingly, of course," she told HuffPost. "A couple of weeks went by and I happened to be working a night shift when Sean came in. This time he was buying a gift card for his dad's birthday. We talked for a long time and exchanged numbers so I could bring my car in for an oil change at the shop he owns."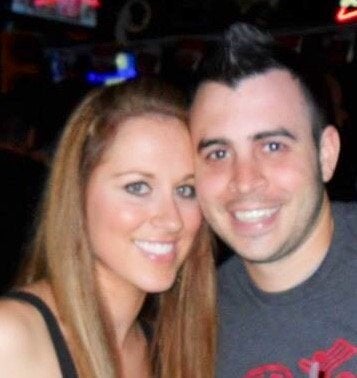 And the rest, as they say, is history. On June 7, Amanda and Sean eloped at the City Hall in Asheville, North Carolina ― one of their favorite places to visit, just two hours away from their home in Sherrills Ford.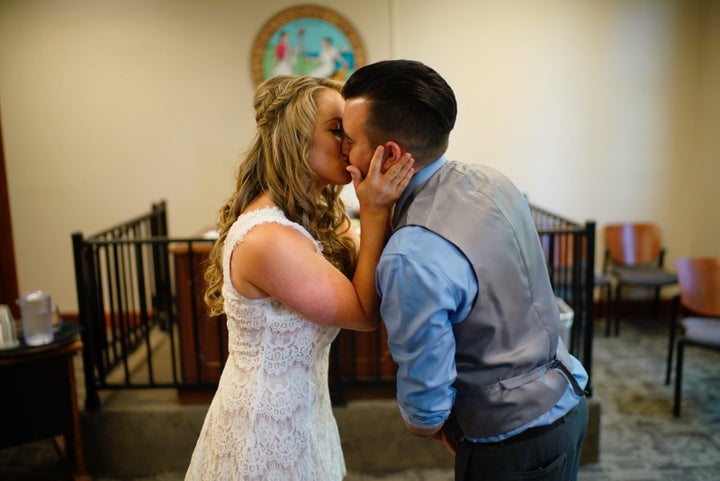 "We love the town of Asheville itself. We love walking around the beautiful downtown area and eating at all the delicious restaurants," the bride said. "We have great memories of visiting Asheville already, so why not go there and elope? We're always taking mini day trips to get away and relax."
Below, hear more about the couple's intimate City Hall nuptials and see images from the day, captured by Blue Bend Photography. And be sure to follow along with us as we profile couples marrying at city halls around the country for HuffPost's Listen To America bus tour.
Why did you decide to marry at City Hall? 
Amanda Magee: We didn't need all the fluff and flowers. We wanted an experience we could remember and always revisit. I hear many people talk about how their wedding day was a blur and they can't remember much. I didn't want that.
I wanted it to be intimate and personal. I wanted to be able to remember holding his hands as we exchanged vows. I wanted to remember kissing our first kiss as husband and wife. I wanted to remember laughing when I couldn't get his wedding band on his finger. I wanted to remember wiping my tears as he looked into my eyes saying he would love me forever. It all unfolded so naturally. It actually was perfect. We were able to do it on our schedule.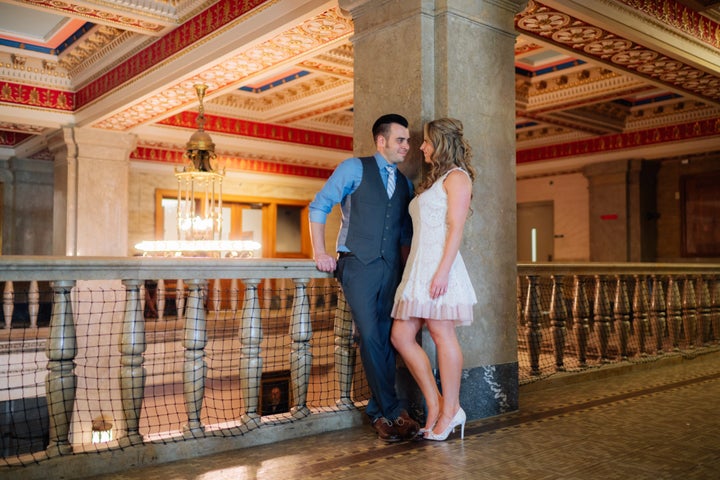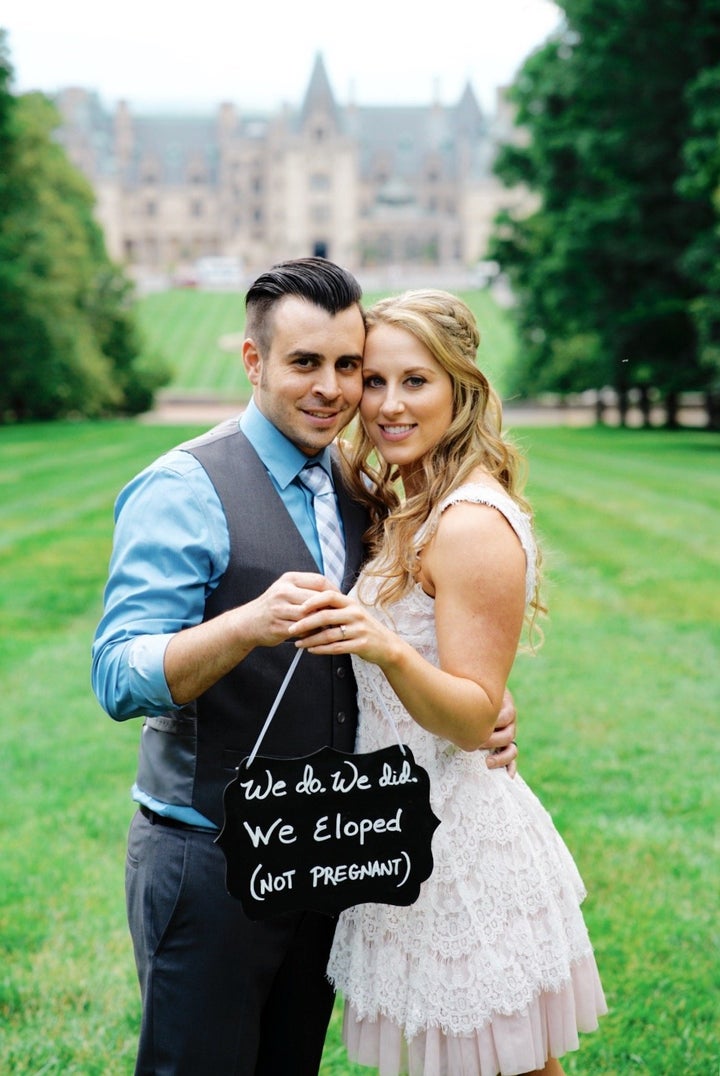 Both our parents knew we wanted to elope. They didn't give any objections and blessed our decision. We had our really good friends Austin and Rebecca meet us at city hall as our witnesses since they live in the area. They love Asheville as much as we do and were thrilled when we asked them to be a part of our special day.
What did you wear and did it have any special significance? 
I wore a beautiful lace and tulle knee-length dress that I absolutely loved! I had been to multiple dress shops and couldn't find the one dress that I felt like myself in. I kept ordering dresses and ordering dresses, hoping I could have it altered or it would be the right size but nothing was working. Then one day I saw THE DRESS. It was beautiful and sexy, yet still feminine at the same time.  It fits my personality. I was on Belk.com, of all places, searching for formal dresses. I ordered it and prayed it would be the one. I knew as soon as I pulled it out of the box it was my dress ― and it was!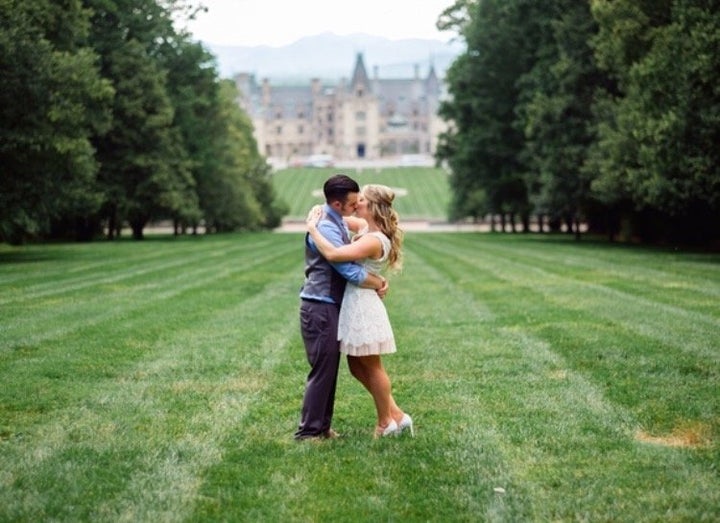 What did you do after the ceremony?
We ate at a charming little restaurant called Rezaz Mediterranean Cuisine afterward. I don't know who couldn't stop smiling more ― me or him. We were absorbed in this love bubble. Even at the restaurant, it was like we were in our little corner of the world. We were reminiscing on all that had just transpired. Still being dressed up in our wedding attire made it more magical. Sean also surprised me with a room at the Biltmore Village Inn for us to spend our honeymoon night ― which, I must say, is a very romantic bed and breakfast. I could go on and on. I could not have asked for a better day.
What was your favorite part about the wedding day?
Truthfully, the entire experience was my favorite. We were able to do things our way. We were able to spend time together the day of our wedding before the ceremony. We enjoyed sleeping in and eating breakfast together. We laughed at each other in our hotel room as we were frantically trying to get ready because my hair appointment took too long. I was so nervous at the courthouse that my feet were sweating and I was slipping out of my heels. We had pictures taken at the Biltmore house and they are absolutely beautiful. They represent all the magic our day encompassed.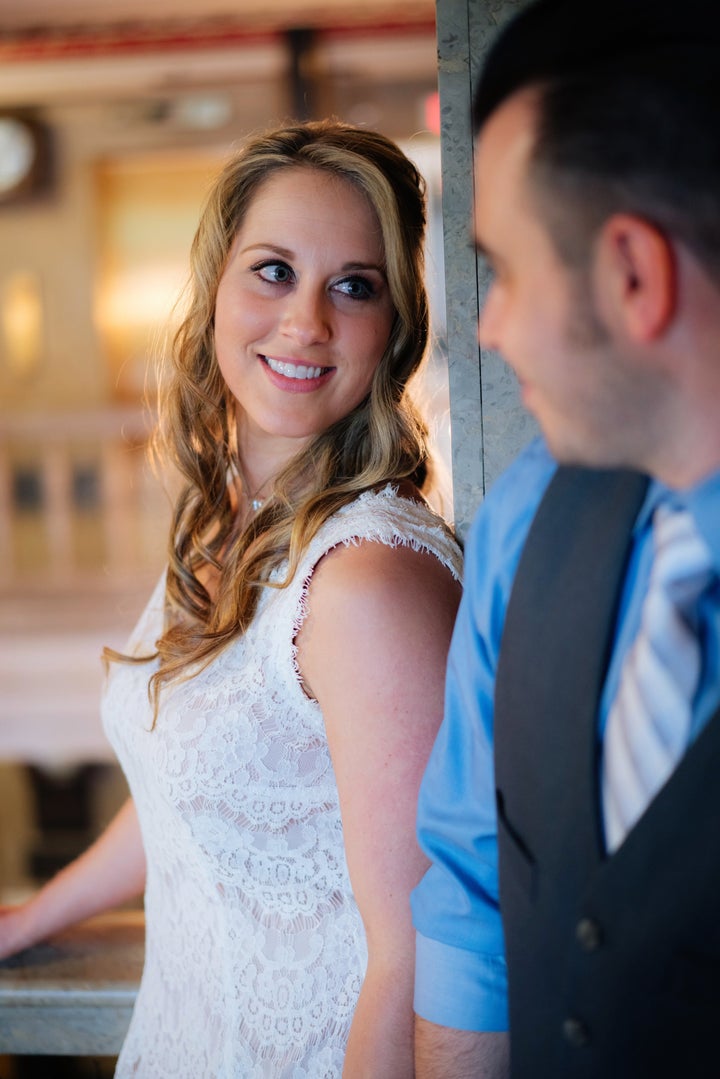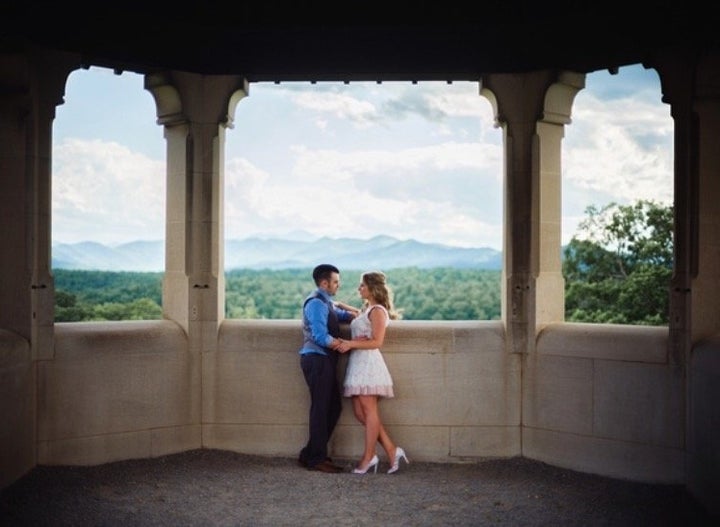 What do you love most about Asheville? 
What we love most is the feeling that surrounds the city. It's very tranquil when the sun starts to set behind the mountains, casting gorgeous colors across the sky. A feeling of peace appears in the air.